Posthaste in a Shirtwaist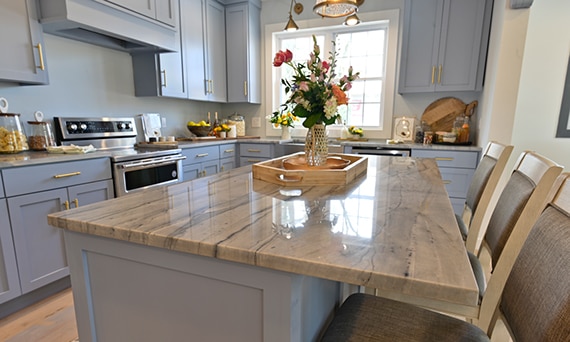 The countertop and backsplash feature natural quartzite in Mercury.
Color Wave™ in 3 x 6 Ice White provides a beautiful (and fire-resistant) surface for this feature wall with fireplace.
This stunning countertop is natural stone Soapstone in Black.
Memoir™ Star Grey 12 x 12 encaustic tile provides the ideal feature wall in the shower.
Color Wheel™ Linear in 2 1/8 x 8 9/16 Arctic White offers waterproof strength and beauty for the shower and wainscot.
The metallic look flooring is 12 x 24 Ironcraft™ in Casper Grey.
The shower features Color Wheel™ Linear in 2 1/8 x 8 9/16 Glossy Arctic White and Revalia™ Remix 3-inch fan in Radiant Blue.
Bathroom floor features Fonté™ in Nautical Grey Herringbone Mosaic.
Natural quartzite in Mercury provides a beautiful countertop.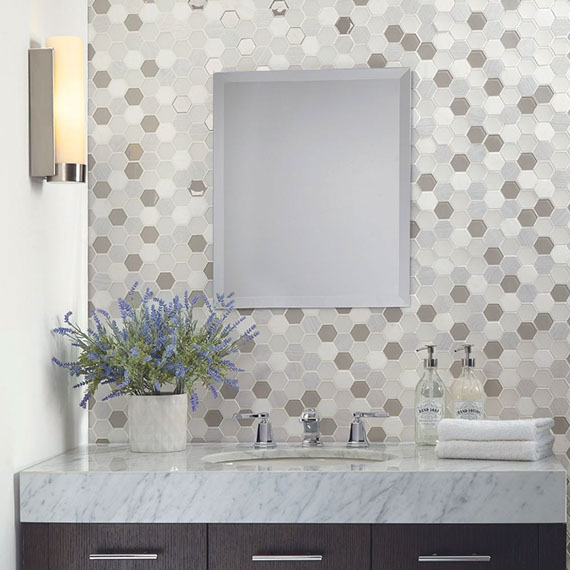 Shop Tile
Discover the products that have made Daltile the leader in the tile for 75 years.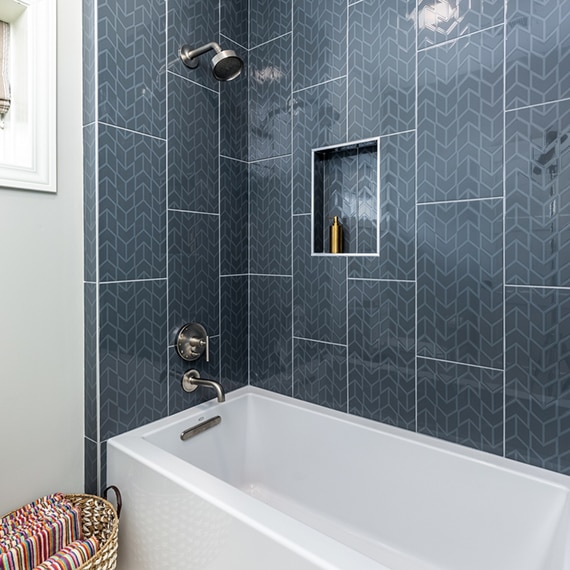 Choosing
the Right Tile
Picking the right tile should not be difficult. We have outlined key information to help.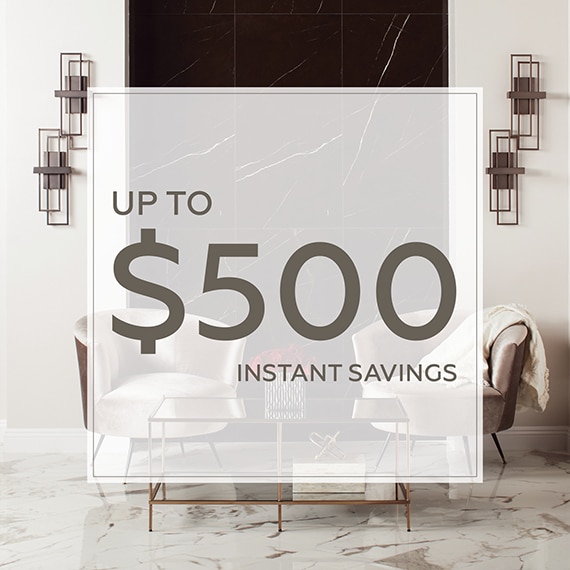 Get Your
Coupon!
Don't miss this exclusive discount with Elite Statements Dealers. Expires Feb 28th!