- Seamless design with no limitations
- Customize any design
- Reduced cost and installation time
- The look of natural stone or concrete but with the durability of porcelain
Customization That Doesn't Break the Bank


FlexFit slab sizes range from 126" x 31.5" to 21" x 21" so you can cover any surface without risking breakage while cutting. All colors and sizes are stocked in matte and glossy finishes as well as 6 mm and 12 mm thickness. FlexFit standard stocking sizes come with a standard edge, though custom beveled edges are available upon request.
Achieve a beautiful look with Panoramic Porcelain without the hassle of maintenance issues that may arise with other materials. Daltile's FlexFit slabs are suitable for both interior and exterior walls, countertops, tub decks, appliance furniture, or floors – almost anywhere you want great style without having to break your budget.
Explore Panoramic Porcelain
Metallic Selection
Dripping with design and opulence, the reflective, metallic sheen on concrete-look porcelain takes fashion to new heights.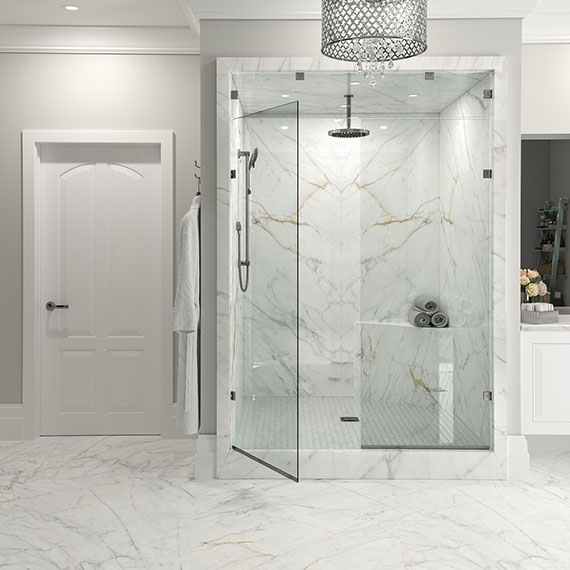 Elemental Selection
Elevate the ambiance of virtually any space with marble look porcelain that features subtle marbling and striking vein patterns.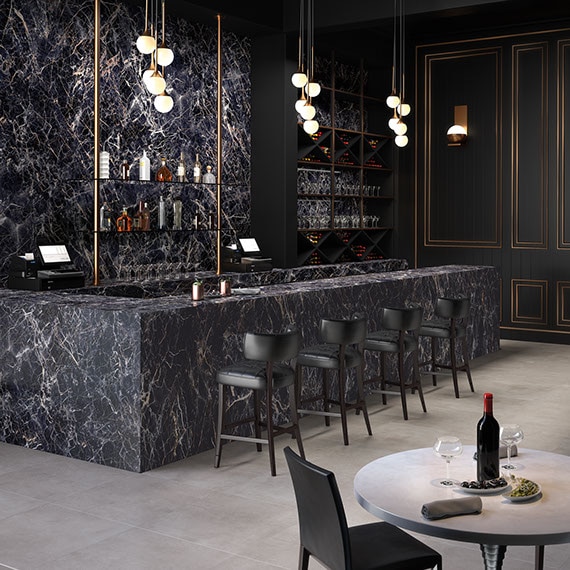 Industrial Selection
Capture a sense of strength and character with porcelain boasting the sleek look of poured concrete.