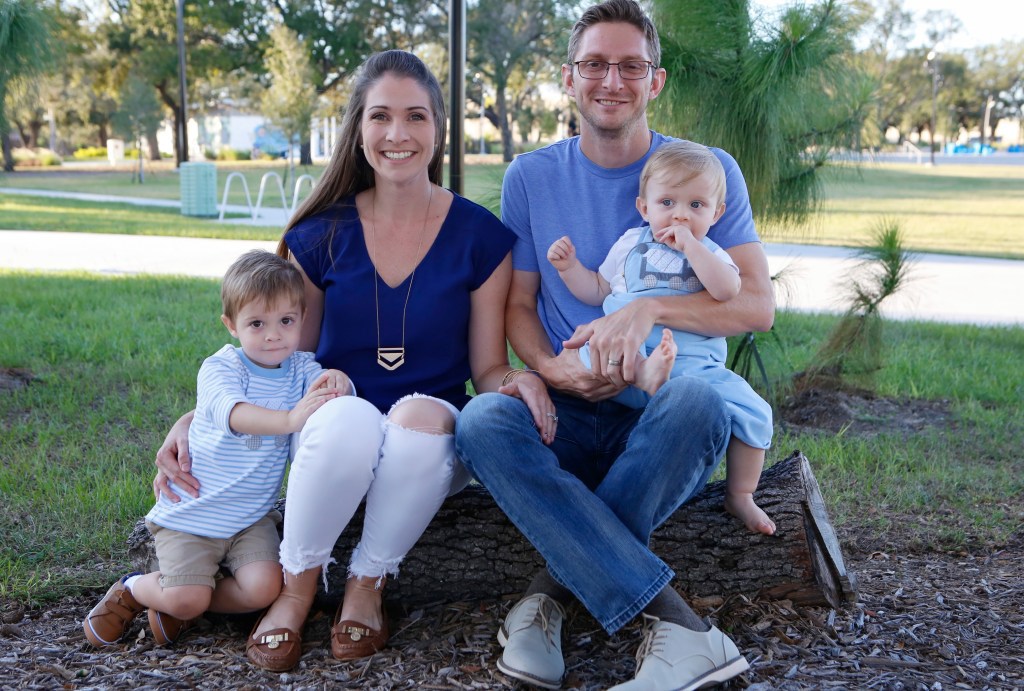 Frills and Drills
Busy wife and mom of two bouncing baby boys, Lindsay Dean is a self-taught handy-woman and home décor enthusiast. Borrowing her dad's miter saw to make a headboard in 2011, Lindsay discovered a skill and love for DIY that has grown steadily since that first project. Room by room, through trial and error, her skills multiplied quickly, along with her confidence and fantastic creative chops. What started out as a way to save money has become a must-watch how-to for anyone who wants to tackle their own home improvements.
Now on their second house, follow Lindsay as she shares her creative process and DIY tutorials "with power tools in one hand and toddlers in the other."
Big Boy Room
Lindsay turned the bittersweet moment when her little tike had outgrown his baby room into an opportunity to bring a new look to their home. Inspired by the décor of one of their favorite restaurants, she opted to add a wood wall, a brick wall, and concrete floor. Rather than deal with the mess of concrete, our DIY-friendly RevoTile - Concrete Look, porcelain click tile in Power Grey provided the exact look Lindsay wanted.
See the installation from start to finish and before & after photos on her Instagram.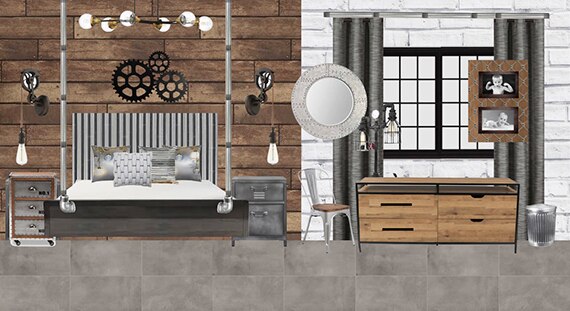 Join us on Instagram for more renovation success stories @daltile.