My City
™
Dramatic Metropolitan Appeal.

Cities are the center of culture, business, opportunity, and technology. The most sophisticated cities of the world are bustling with the synergy that only close cooperation can yield. The coming together of human ingenuity has created remarkable societies and an evolving future.
Let your design benefit from the vibe of the big city with geometric lines inspired by transit systems in some of your favorite cities across the world. My City features the look of concrete in monochromatic shades with linework in white, brown, metallic, or gray. These 12 x 24 ColorBody™ porcelain tile will transform your space into a metro-connection.
New york
The New York series features grid-like lines softened with fluid curves – a striking visual metaphor for the big apple's verve and vitality. Offered in dark and light tones that convey the city's many contrasts.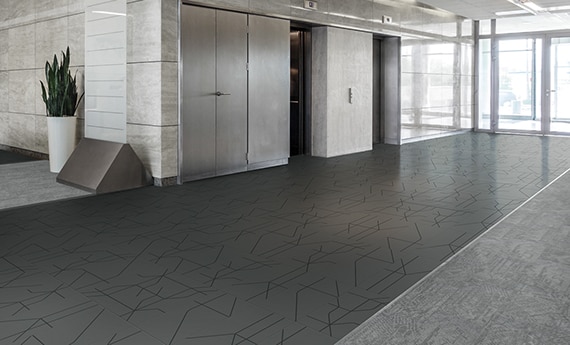 London
The London series features the cool greys of the city's famous fog, with angular linework inspired by its equally renowned underground transit system.
Shanghai
The Shanghai series offers a unique pattern of linear angles, influenced by its namesake's intercity metro, and embodied in a series of rich, warm neutrals.
My City™, Sector™, and Flat™ were developed by Daltile® in collaboration with Gensler, serving as product design consultant.