English Tudor
Tamara gave this 1926 English Tudor new life by updating the floor plan, expanding the living space, and using stunning new surfaces. Our ONE Quartz island and Panoramic Porcelain fireplace stole the show (if we do say so ourselves).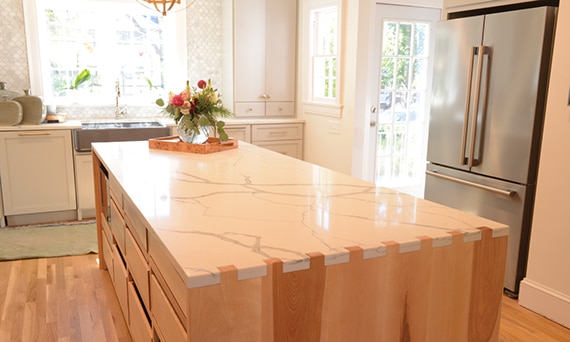 Backsplash is polished marble natural stone lantern mosaic in First Snow Elegance.
Countertop is ONE Quartz Surfaces® 3CM polished slab in White Statuary*.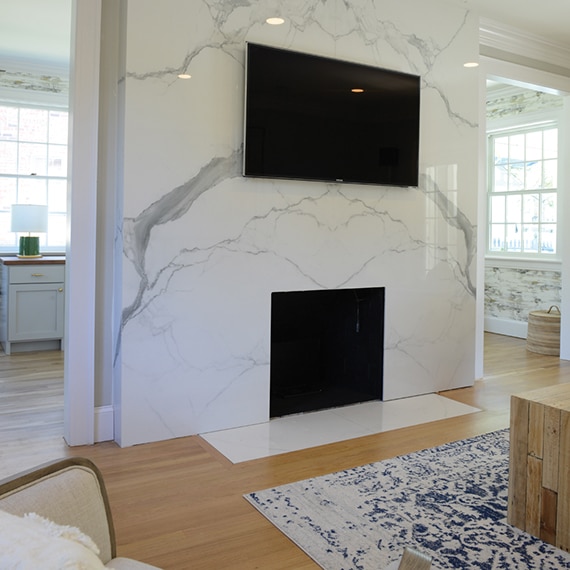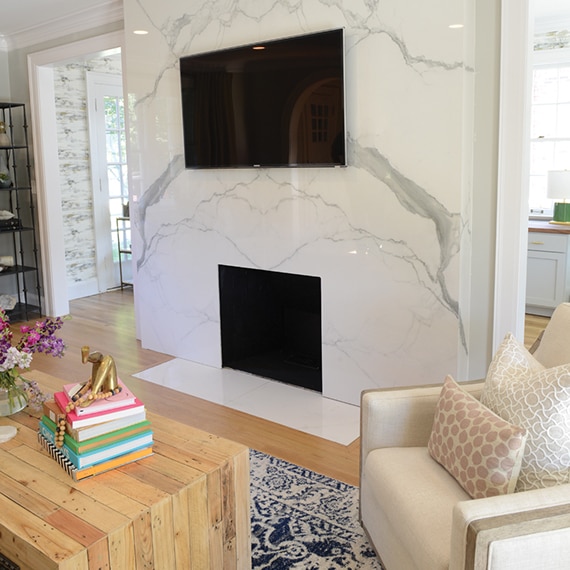 Fireplace surround features Panoramic Porcelain Surfaces® Elemental Selection glossy slab in Statuario.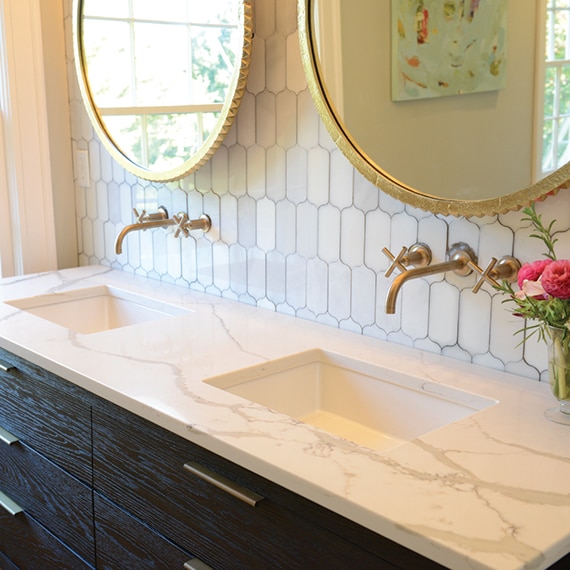 Countertop is Calacatta* ONE Quartz Surfaces® polished slab countertop.
Polished marble natural stone ingot mosaic in Empyrean Ice provides a stunning backsplash.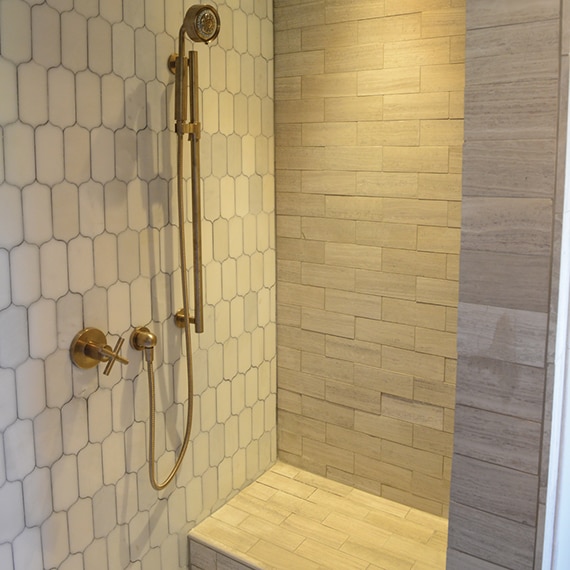 A beautiful combination of natural stone.
Shower wall with faucet features polished marble natural stone ingot mosaic in Empyrean Ice. Polished limestone natural stone in Chenille White adorn the shower wall and bench.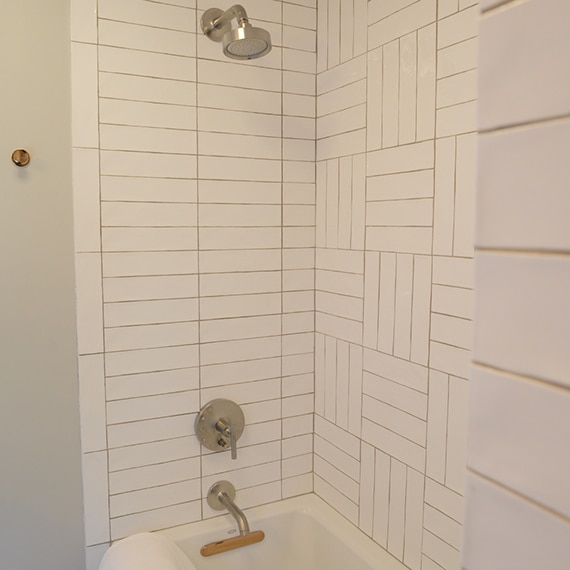 Shower walls feature Artigiano™ in Italian Alps with basket weave/crosshatch pattern.
The Design Box
Our industry-leading designers and product experts share their vast knowledge.
Chip's Tips
HGTV star, expert craftsman and designer Chip Wade offers tips & tricks of the trade.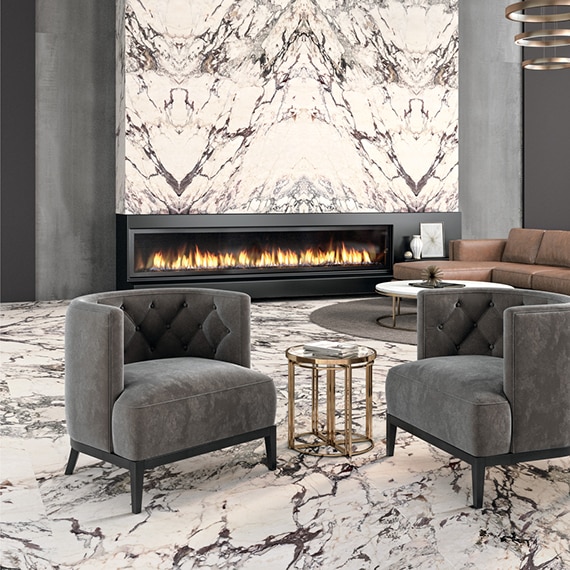 Hot Trends
Learn what's trending in tile and spark creative ideas for amazing, stand-out design.
Up to $500 off!
Take advantage of this offer exclusively through Elite Statements Dealers!
* This product is no longer available