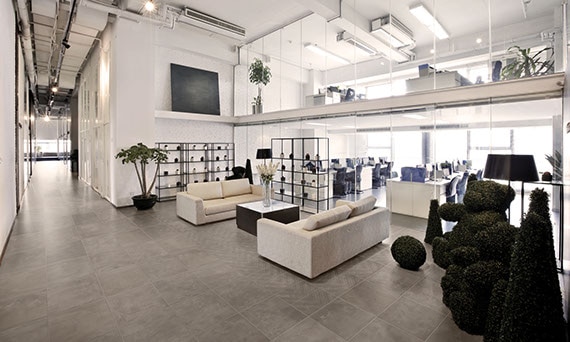 University Relations
BECOME A FUTURE DALTILE PROFESSIONAL
We are looking for innovative, creative and motivated college students for our internship programs.

Our university relations program began in January of 2004 at a campus career fair. In a short time, we have become a recognized corporate partner at several colleges:


Alfred University
Missouri University of Science & Technology
University of North Texas
University of Texas at Dallas
University of Texas at El Paso
Colorado School of Mines
Murray University
Southeastern

Visit us at a campus career fair and participate in an on-campus interview or other event. We aim for our college recruits to learn and grow with Dal-Tile and become the leaders of tomorrow.

We offer internships in manufacturing, distribution, research & developent, sales, and safety departments. See what's available today.
Manufacturing

Dal-Tile produces and/or distributes over one billion square feet of tile and natural stone each year thanks to the efforts of our winning team members at our manufacturing facilities. Manufacturing internship opportunities include process engineering. Dal-Tile pursues students obtaining degrees in:
• Ceramic Engineering
• Material Science
• Electrical Engineering
• Industrial Engineering
• Mechanical Engineering
Environmental Health & Safety
Our dedicated, energetic and highly motivated safety team promotes and supports a safe and healthy environment in all of our manufacturing facilities, distribution centers and sales centers across the country. Dal-Tile pursues students obtaining degrees in:
• Safety
• Environmental Health
• Industrial Hygiene
Distribution
We are the largest importer of ceramic tile and operate nine regional distribution centers (RDC) across the country. Dal-Tile manages the supply chain for our manufacturing facilities and distribution centers around the world, requiring top talent in all aspects of the distribution business. Dal-Tile pursues college students obtaining degrees in:
• Supply Chain
• Logistics
• Operations Management
• Safety
Research & Development
Our group of engineers and technicians work seamlessly with our marketing and manufacturing groups to provide customers with innovative products at an exceptional value. The Dal-Tile research center, located in Dallas, TX, is equipped with all of the latest analytical and manufacturing equipment required to support our dynamic, growing company. Our unique blend of data-based support and innovative thinking are the keys to our future success. Dal-Tile pursues college students obtaining degrees in:
• Ceramic and/or Materials Engineering
Sales
Our dedicated, energetic and highly motivated sales team sells our products through a variety of sources. Dal-Tile's Sales Team consists of passionate, motivated professionals who drive our business forward daily, selling to our loyal group of established customers and pursuing potential customers. Dal-Tile pursues students obtaining degrees in:
• Business
• Management
• Interior Design