Enhancing Design with TechnologY
Daltile is always pushing the boundaries to get stronger, more beautiful, more authentic tile.
Cutting-edge technologies allow Daltile designers to create standout tile for high-style commercial spaces or for the distinctive home .
It's All in The Technology
Seeing is Believing

EverLux™ is a method that produces state-of-the-art finishes that enhance detail and color. It's another way we deliver the most realistic looks available in the tile industry today. Think even more authentic wood looks and porcelain that replicates stone textures so beautiful you'll want to touch them.


Authentic Imaging

Reveal Imaging employs specialty image scanning technology and digital inkjet printing to produce tile that looks just like the material that inspired it. Get wood and stone looks that rival the real thing in durable porcelain.

Increasing Resistance

Stepwise™, a finish infused into the suraface of the tile that makes it 50% more slip-resistant than regular tile. Perfect for settings that demand more in both performance and style: outdoor applications, commercial spaces, hospitals, restaurants, and more.

Design Flexibility

TruEdge™ is tile that has cut edges rather than the natural edges that are a result of the pressing technique. Pressed edges have been the standard for a long time and will continue to be the standard in the industy, but cut edges allow for narrower grout joints and that brings more design options to the table.
Here are a few of our favorite tiles, brought to you by many of these technologies.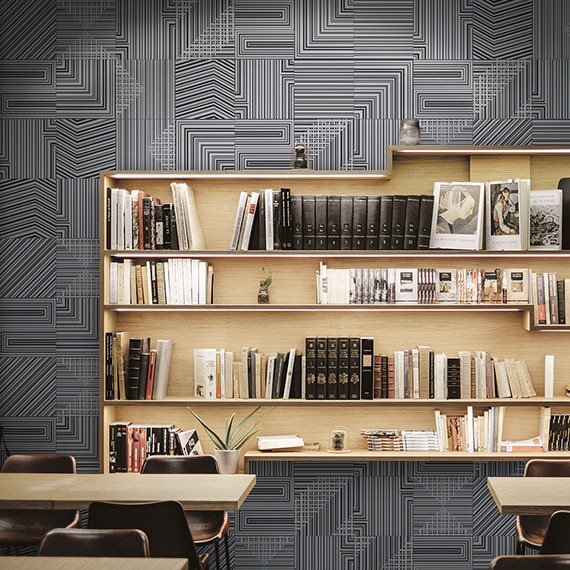 geometric fusion
In nine patterns and four colors, this collection is designed to be installed randomly creating an intentional deconstructed, geometric look. Each tile features a blend of finishes
Metro Impressions
Classic aged cotto with the sheen of modern gloss creates a whole new aesthetic in Metro Impressions. 8 neutral, high-variation colors in a matte finish 10 x 10 tile for the wall or the floor.
Trellis Oak
Traditional wood look reimagined adds unexpected flair to your design. Available in 36-inch planks with specialty chevron pattern and lattice work mosaic as an accent piece.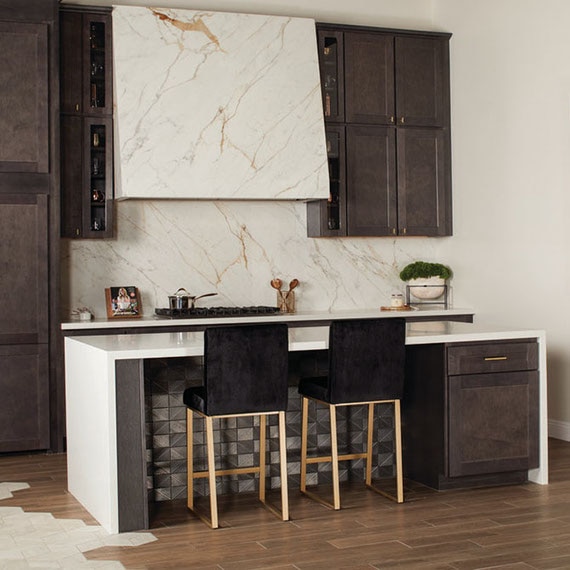 4 Cool slab Backsplashes
Consider seamless slab for a gorgeous backsplash that's easy to clean and maintain.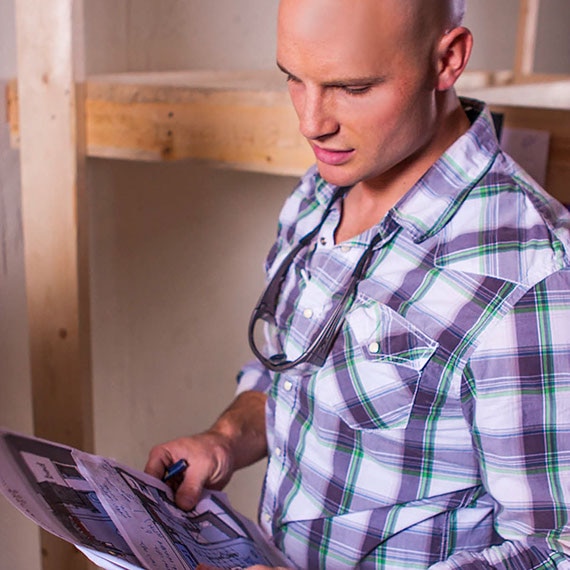 5 TIPS FOR HIRING A TILE INSTALLER
Expert craftsman Chip Wade shares his must do's for hiring a tile installer.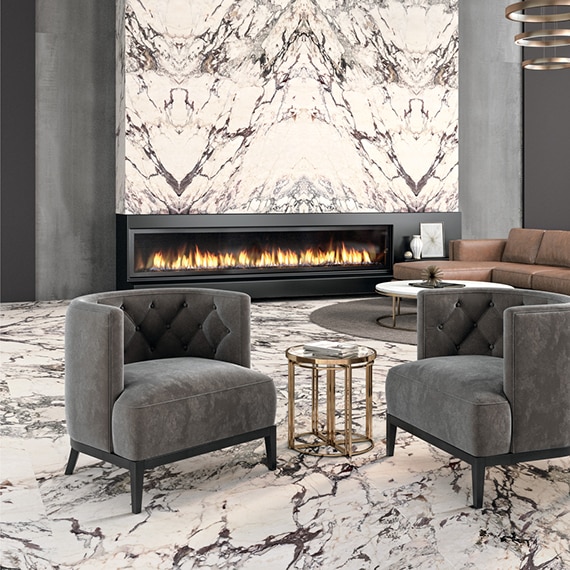 Hot Trends
Learn what's trending in tile and spark creative ideas for amazing, stand-out design.