CARING FOR & MAINTAINING SALTILLO TILE
Classic saltillo tile has been around for centuries and can remain beautiful for nearly as long. Read below for helpful, step-by-step instructions on how to best care for saltillo tile.
Routine Care
Soft clay tiles, like saltillo, are categorized as specialty use products, and do not have the same requirements as glazed or unglazed ceramic tile. Using a soft sponge or damp mop, clean tile with a diluted stone and tile cleaner. Then rinse and dry thoroughly.
Alkaline, acidic, or products containing ammonia can damage sealers placed on the tile so it is best to use neutral cleaners for everyday maintenance. We also promote the use of safe products that are non-hazardous and contain no VOCs.

We recommend DuPont™ StoneTech® Professional Stone & Tile Cleaner.


Protecting Saltillo Tile
We recommend that saltillo tile be sealed regularly. The expected wear of a topical sealer will vary depending on the hardness, surface texture, type or area, usage, and maintenance of the tile. However, the average expected life of the sealer, when properly used, is a maximum of three years. Harsh cleaning methods, high-alkaline or solvent-based cleaners can significantly lower the expected life of the sealer.
There are two common types of sealers used for sealing saltillo tiles. The first is a water-based blend of acrylic polymers. This product allows for moisture vapor transmission, and it can be reapplied over itself without having to strip or remove the old sealer when the original application has become worn. The second type is a solvent-based sealer. These must be stripped prior to reapplication. Both are effective protectors.
Always follow the manufacturer's instructions for use, maintenance, and precautions.
Disclaimer
CARE AND MAINTENANCE GUIDE
Dal-Tile does not manufacture installation products or countertop cleaning/maintenance products. Dal-Tile provides the information on this page to its customers as an information source only. Please contact an installation product manufacturer directly, PRIOR to usage, to obtain proper handling instructions, application instruction and warnings concerning potential health hazards for any product contemplated for use.
To ensure your products will provide you with a lifetime of beauty and utility, proper maintenance is crucial. Natural stone products are porous by nature and require a different maintenance program than traditional ceramic tile. Dal-Tile also strongly recommends testing a small area PRIOR to usage of any installation/cleaning/maintenance product to determine whether the product serves its intended purpose.

SAFETY PRECAUTION TO CUSTOMERS
The products described in this document may have chemicals that cause reactions in certain individuals. Dal-Tile strongly recommends the use of safety glasses, respirators (masks) and gloves in handling any materials that contain chemicals. Dal-Tile recommends the proper disposal of any scrap tile/stone, installation and/or maintenance products discussed herein.
Virtual
Catalogs
With interactive features, you can flip through or download our virtual catalogs.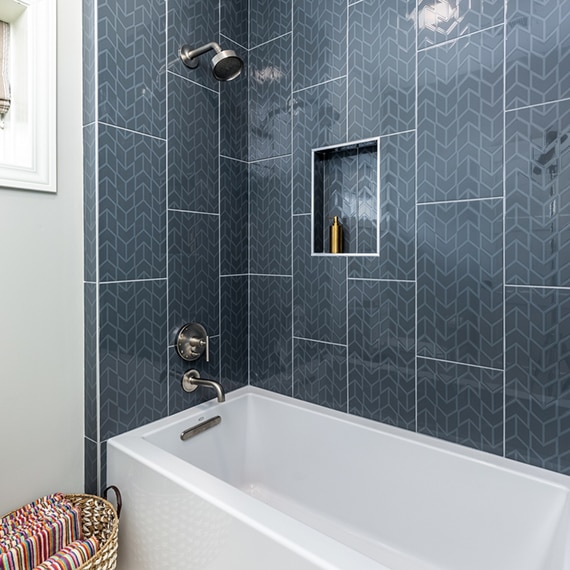 Choosing
the Right Tile
Picking the right tile should not be difficult. We have outlined key information to help.
How to install
tile
Experience how easy tile installation can be with step-by-step tips from our experts.